SECURE THE GOLDEN LLAMA
Welcome to the Spring season of Final Circle!
Drop in and score points after every Final Circle event and work your way up the ranks in our new Community Champion leaderboard to score a share of our monthly $1,200 prize pool! Compete in our weekly Final Circle events while earning additional leaderboard points! See here to learn more about our Weekly Final Circle competitions.
See below for current leaderboard standings. This page is updated weekly; check back for more results.
TOP 5 LEADERBOARD RANKING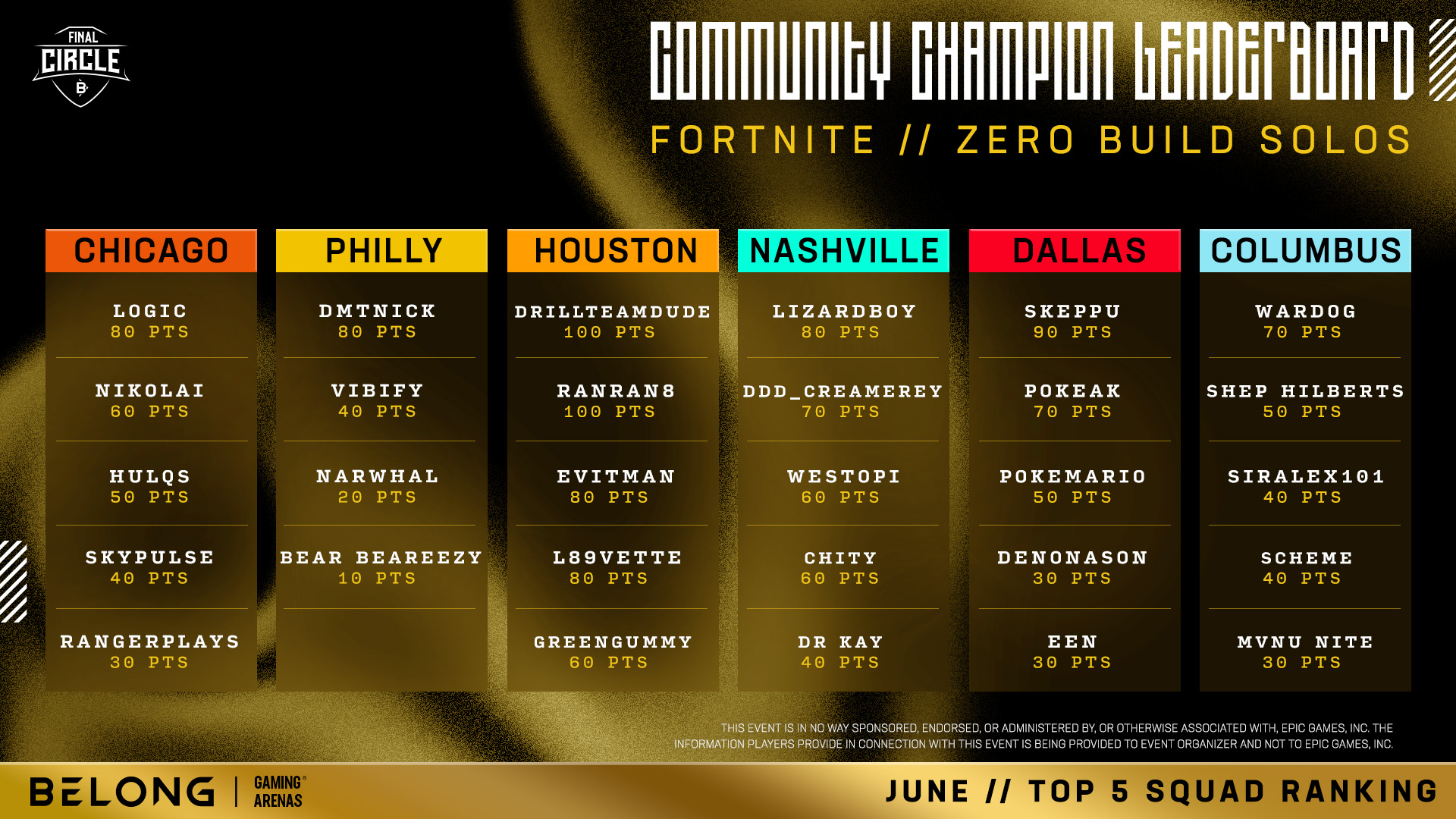 Visit your local Belong Discord server for a full list of current standings - find your local Discord below:
CUMULATIVE SQUAD RANKING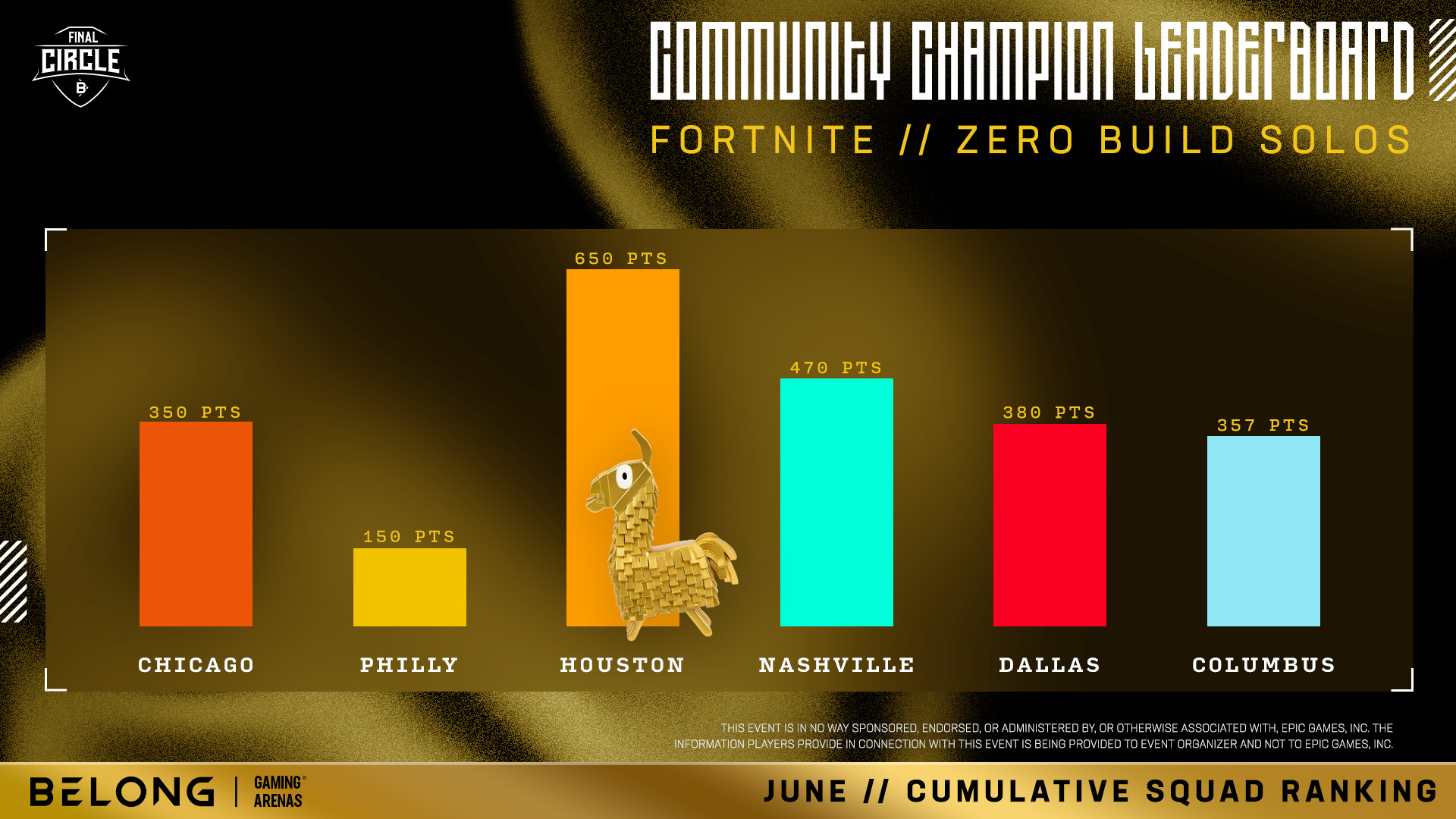 JOIN THE BATTLE
Can you survive the Final Circle? To participate in the Community Champion leaderboard, you must enter a Final circle event. For more information on our weekly Final Circle tourneys, please visit this page.
Date/Time: Every Friday | 7 PM ET
Prize Pool: $1,200 Cash Prize Pool [$200 per arena]
Entry Fee: FREE entry with Final Circle participation
---
LEADERBOARD POINTS SYSTEM
10+ points for participation
10+ points for bringing in a friend, repeatable. Maximum 10 players per week. Friend must not have played in the last 4 Final Circles.
10+ points for streaming gameplay
Visit our Events Page or Start.gg page to check out our ongoing tourney schedule, updated regularly. This is an in-person event; visit any participating Belong arena to enter.
RULES AND TERMS & CONDITIONS
Terms and conditions apply. See below for more details.
Fortnite Final Circle Leaderboard Rules and Terms & Conditions