YOUR SUMMER PLANS ARE SORTED
Beat the Heat and drop into your local Belong Gaming Arena for some non-stop action all Summer!
Come down, take on challenges, earn prizes, connect and battle against other players, and more. Don't miss all the action - swing by your local Belong Arena from June 2nd - August 31st!
---
SOMETHING FOR EVERYONE
BELONG BOUNTIES - DAILY
Put your skills to the test as you take on our NEW Belong Bounties. Take your shot at challenges across multiple game titles for your chance to score prizes!


Mario Kart Battles: Mario Kart 64 & Mario Kart 8 (1v1 FFA)
Sniper Drill: Halo Infinite (Score 55,000 on 3 Star Difficulty)
The Perfect Game: Wii Sports (Roll a perfect game in Wii Sports Bowling)
Survival Expert: Fortnite (Win a Solo game in Fortnite with no eliminations)
Test your Knowledge: Pokemon Trivia (Win Fire, Grass, and Water pins)
---
AFTERNOON LOBBIES & MORNING ACTIVITIES
Load in, Play, and Create across our Afternoon and Morning Lobbies - featuring Fall Guys, Minecraft, and Roblox.
Roblox: Hide and Seek Extreme, NHL Blast - unlock your Hockey Puck and Head skin and Hockey Stick Wings!
Minecraft: Load in, Play, Create
Fall Guys: Custom Lobbies every Monday - Friday at 4:30pm ET. Must be 8+ for this tournament; cross-arena lobby. Winner gets a $10 Belong Gift Card and a limited Crown Pin Badge!
** Get FREE entry to our Fall Guys tournament with a station rental. Campers get 50% off their station booking.
---
SUMMER BATTLE PASS
Game more, earn more.
Level up with our Summer Battle Pass and earn rewards all season! For every paid visit to a Belong Gaming Arena, you'll earn 1 punch on your Battle Pass. Once you complete your pass by reaching 8 stamps, you can redeem your completed Battle Pass for an item up to $10!
Belong Legends will earn a tier skip and receive 2 FREE stamps as members. See here for terms & conditions.
---
SUMMER BLOWOUT SALE - 6/2 TO 6/17
Our Summer sale is officially ON. Score unbelievable deals on PC and console gear, game titles, collectibles, and more!
PLUS, get 2 hours of gaming when you spend $75 or more. Level up this Summer. Visit and purchase at any arena from now until June 17th! Find your local arena here.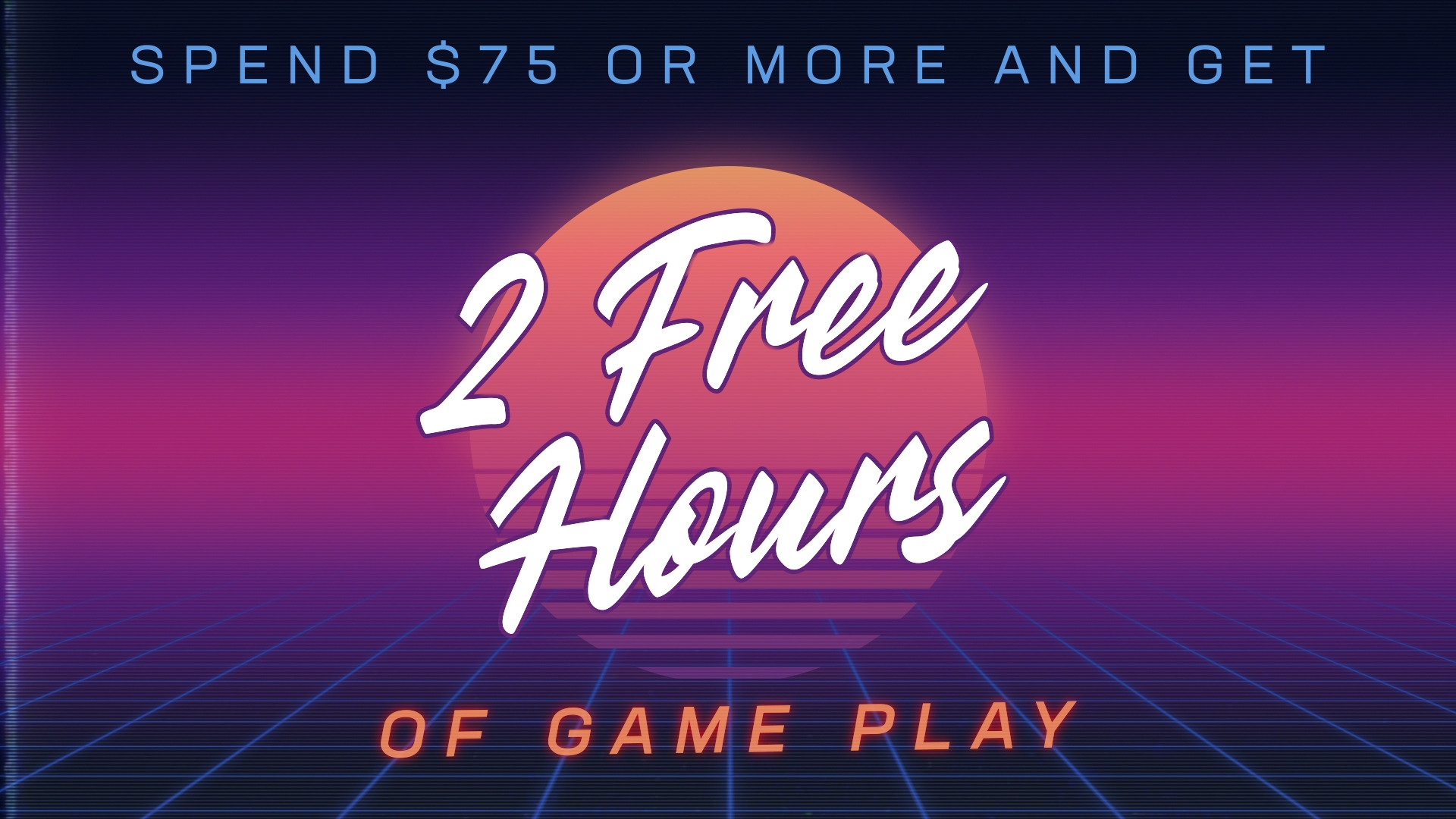 75% OFF ALL PS4 & XBOX ONE TITLES
UP TO 70% OFF SELECT PS5 & XBOX SERIES X TITLES
UP TO 50% OFF SELECT PC & CONSOLE ACCESSORIES
75% OFF BOARD GAMES, TRADING CARDS, AND COLLECTIBLES
---
OFFER TERMS & CONDITIONS
Terms and conditions apply. See below for more info:
Belong's 2023 Summer Offers

In-Store and online 'Buy and Pick up' offers only. In-store and online offers may vary. Pricing, promotions, and availability may vary by location. Holiday offers are valid only from 6/2/23 until 6/17/23 at 11:59pm CT or while supplies last. Not valid on previous orders/purchases.