Arena Clash is our flagship tournament program where players from all across the country come together, in their squads, to take part in our Arena Clash tournament. Arena Clash is ultimately about having fun, getting better, and playing together with your team to compete for some awesome prizes. We will be bringing the format that has worked so well in the UK into the US in the next few months.

WHAT IS ARENA CLASH?

Arena Clash is a grassroots esports competition, where teams play under their local arena squads to compete nationally across all our arenas in a variety of titles.
Anyone can enter! Simply come into the arena on a qualification night, on your own, or with a pre-built team, and earn your spot in the arena squad. Rainbow Six Siege, League of Legends, Overwatch, and Rocket League are just some of the titles we have hosted in the past, but we are constantly listening to our communities to make sure Arena Clash has the games you want to play.

WHAT HAPPENS IN CLASH?

Your Arena Clash journey starts in the Open Qualifiers across 2 tiers: Champions and Challengers.
Over 5 weeks of intense competition, winning teams from each group will progress through to the Playoffs and for their chance to compete in the finals, against the best in the country!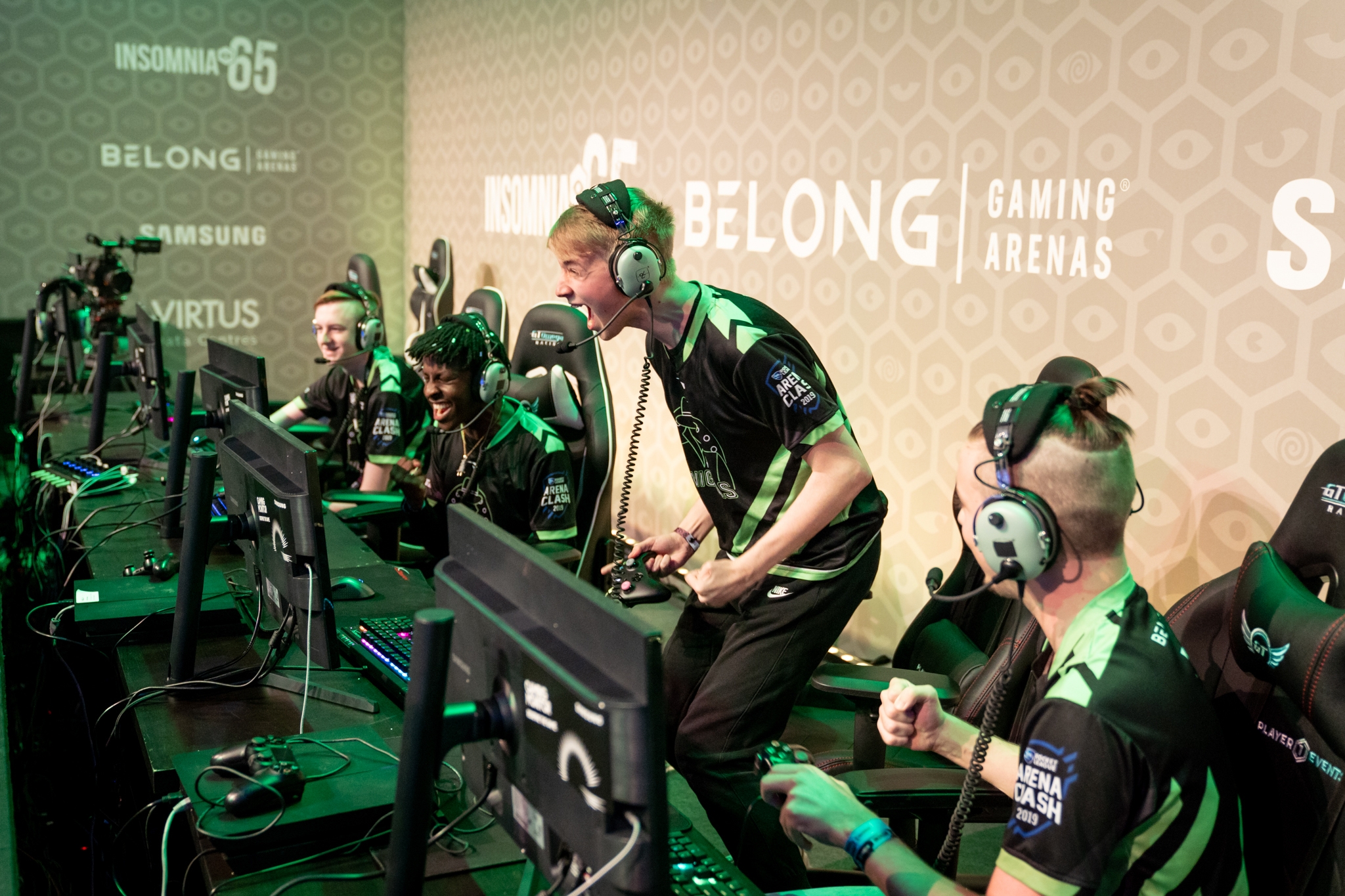 THE LEAGUES

Championship:
If you win your qualifier, you will enter our Championship League. Our Arena Clash Champions are the best of the best! Represent your tribe and put your skills to the test.
Challenger League:
Ok, so you didn't come first in the qualifier, but that doesn't matter. Find players of your level to practice and improve within our Challenger leagues so get stuck in and represent your squad!