APEX LEADERBOARD CHALLENGE
MONDAY, AUGUST 1ST - WEDNESDAY, AUGUST 31ST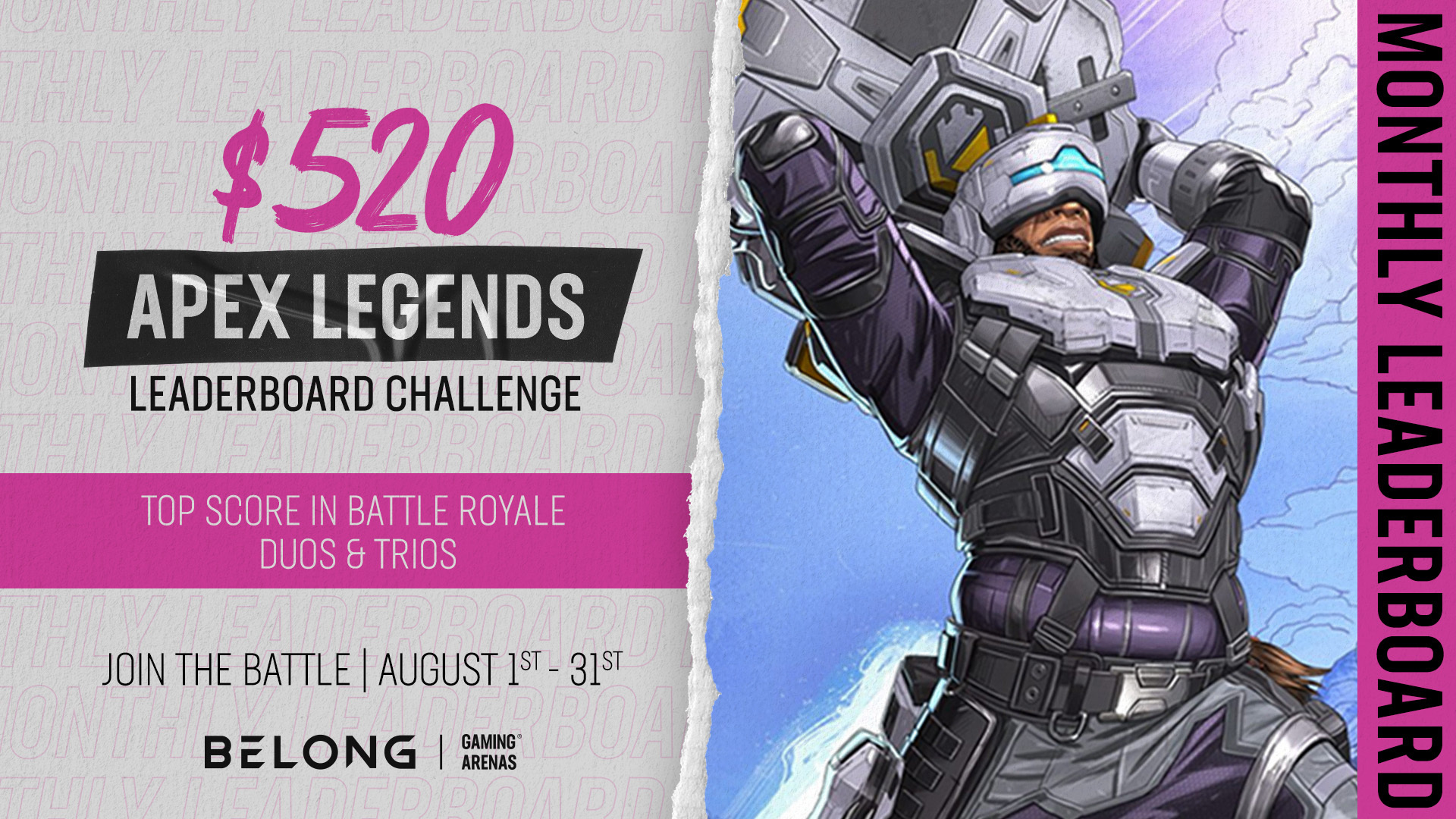 Give it your all, and compete against players across other Arenas in our Apex Legends national Leaderboard challenge.

APEX LEGENDS

Challenge: Top score in Battle Royale, Duos or Trios - based on placement and kill count.
Prize Pool: $520
Dates: August 1st - 31st
Entry Fee: FREE with Game Station rental or Legends Membership

Up to $520 in prizes are up for grabs. Visit the arena from August 1st to August 31st to enter.
---
AUGUST ARENA THROWDOWNS
SATURDAY, AUGUST 6TH - SUNDAY, AUGUST 21ST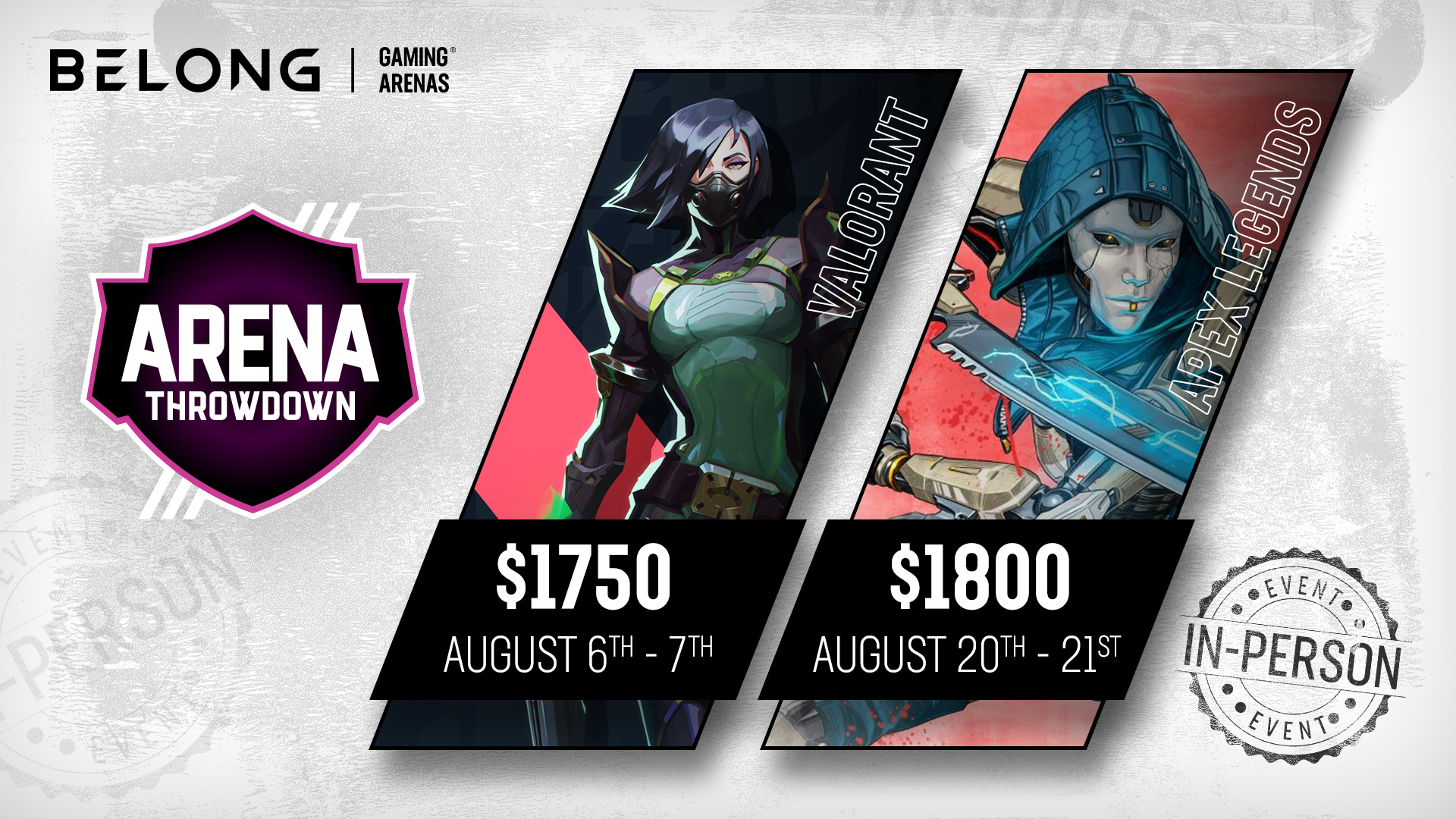 Suit up, Agents and Legends.
Squad up and compete in our national Valorant and Apex tournaments for a chance at epic Prize Pools and glory!
Schedule: Valorant, August 6th - 7th | Apex Legends, August 20th - 21st
Entry Fee: $20 | FREE entry for Belong Legends
Prize Pool: Valorant - $1,750 | Apex Legends - $1,800

Registrations are open - sign up through Battlefy!
Valorant - Battlefy Sign up
Apex Legends - Battlefy Sign up
This is an in-person event; Must visit the arena to participate. More details and tournament terms & conditions here.

---
MORE EVENTS COMING YOUR WAY

Not a lot here? Don't worry, that means we've got BIG things coming, so make sure to follow us on Twitter for upcoming announcements!